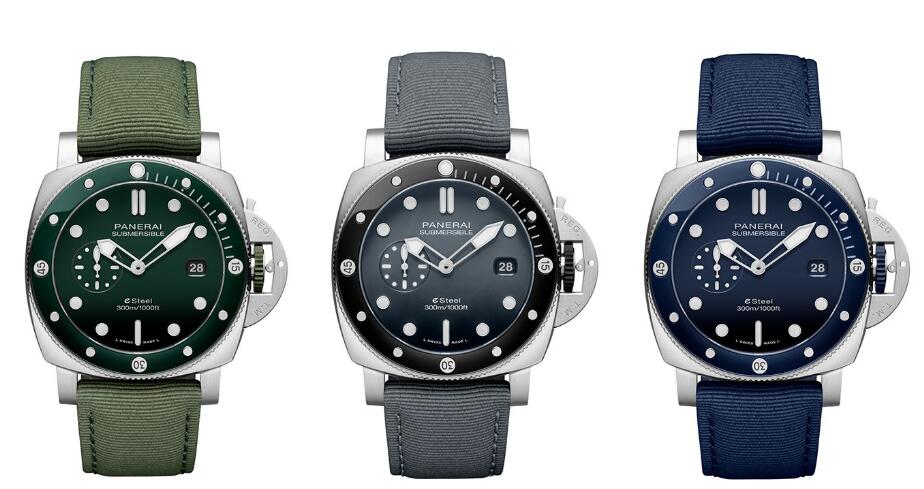 What I Want, What I Want, Panerai's New Interpretation of the Submersible
In the colorful summer, Panerai presents the brand's original intention of the ocean with the newly released Submersible QuarantaQuattro series watch, saying goodbye to the hustle and bustle, looking at the blue, and looking forward to the vastness of what Pei thinks. Start a dive into the blue with Panerai and explore Pei-style aesthetics.
Ocean, rooted in Panerai's long and glorious history of watchmaking. From the long-term history of making underwater precision timing instruments in the early days of its establishment, to the core mission of the contemporary brand – to create precision watches for the brave and fearless contemporary heroes and leaders, Panerai continues to pay tribute to its deep historical origins with the ocean.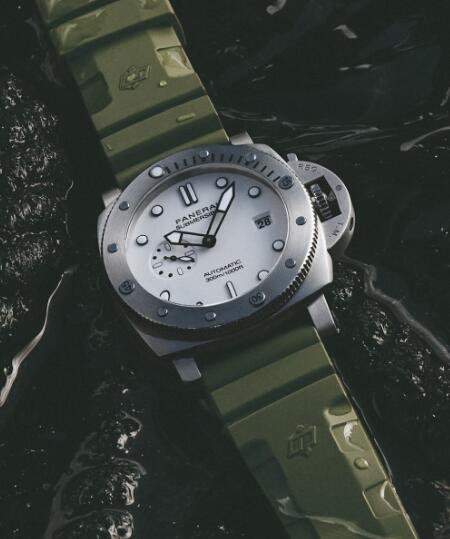 The best diving buddy, never seen before "dive"
In diving sports, there is a common "diving buddy system", which means that there is always a diving buddy to dive with, which can not only ensure safety, but also add more fun to diving. As a professional underwater survival timing tool, the Panerai Submersible QuarantaQuattro is an indispensable "dive buddy" for underwater adventures. Dive and witness the new look of the Stealth series. The Panerai Submersible QuarantaQuattro series watch introduces a new case size of 44mm for the first time, plus the existing 47mm and 42mm sizes of the series, to meet the needs of more wearers, opening the Submersible series "dive" never seen new chapter. The new Submersible QuarantaQuattro Bianco watch (PAM01226) has all the signature basic functions of the Submersible: water resistance to 300 meters, equipped with Panerai's patented crown bridge protection device, and Panerai watches explore the seabed. History is inextricably linked. The combination of the white dial and the army green strap uniquely interprets the exclusive "Pe" aesthetics. The watch is equipped with a unidirectional rotating bezel that can calculate the diving time, and is lined with white Super-LumiNova™ luminous coating, which is an essential diving. tool and the best diving companion. In addition, there are many more watches with unique colors and materials to interpret the charm of diving. The Submersible QuarantaQuattro Carbotech™ Blu Abisso Carbon Fiber Watch (PAM01232) uses the brand's lightest material, Carbotech™ carbon fiber, which is light and solid, while giving each watch a unique black texture; Submersible QuarantaQuattro (PAM01229) has a timeless design, with a black dial paired with a contrasting white Super-LumiNova™ luminous coating, which makes the hands and hour markers of the watch more prominent and presents a unique visual effect. There is also a new Submersible QuarantaQuattro Luna Rossa sneaker series watch (PAM01391), which continues the Italian-style excellent cooperation between Panerai and the Italian Luna Rossa fleet, combining blue, white and red neutral tones inspired by the ocean to vividly show A clever balance of elegance and sporty style.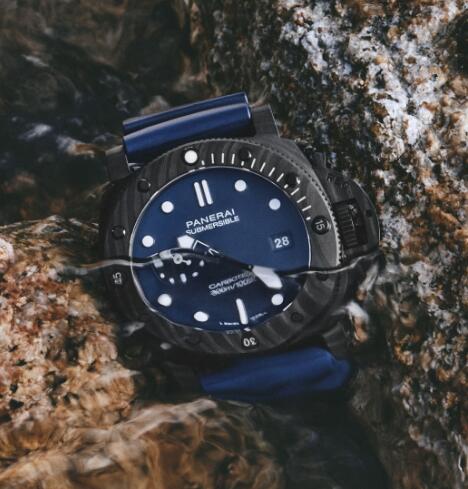 "Dive into" the heart to rebuild, embrace the future
Dive and explore endless possibilities. Panerai is committed to developing strategies for a sustainable future, including reducing waste and promoting the reuse of materials. In 2021, Panerai will launch the Submersible eLAB-ID™ concept watch, constantly trying to break through the industry's field of recyclable materials. In 2022, Panerai will launch the new Submersible QuarantaQuattro eSteel™ watch, which contains 72 grams of environmentally friendly recycled materials, accounting for 52% of the overall weight (137 grams), interpreting Panerai's commitment to sustainable development. In the future, Panerai will further commit to sustainable development: by 2025, 30% of the brand's watch products will use recycled materials in the design and production process. Environmentally friendly and innovative material eSteel™ is comparable to traditional stainless steel in terms of chemical properties, physical structure and corrosion resistance, showing the brand's outstanding iconic design and technical strength. The watch bezel is made of polished ceramic material for the first time in the history of the brand, revealing a mirror-like luster. The dial is ready to emerge under the glossy bezel, with polished and gradient color treatment, showing an amazing layered beauty. In addition, each watch comes with a recycled PET fabric strap and a recycled rubber strap, continuing the promise of protecting the blue in all aspects. Dive and guard the shining depths. With the Submersible QuarantaQuattro watch series, Panerai pays tribute to its long-standing maritime origin. While continuously improving the brand's watchmaking skills, Panerai has implemented the guiding concept of sustainable development in the brand's internal operations and external cooperation and education projects. middle. In order to protect the ocean, Panerai has established cooperation with the Intergovernmental Oceanographic Commission of UNESCO (IOC-UNESCO) to carry out "Marine Literacy" within the framework of the "United Nations Decade of Ocean Science for Sustainable Development (2021-2030)". " project, shouldering the responsibility of improving the marine environment. In June 2022, Panerai announced that it will cooperate with the global player lifestyle trend brand Razer and the non-profit environmental organization Conservation International. The cooperation plan will focus on the "stingray" (scientific name: Manta rays) for satellite tagging, collecting data including location, temperature, depth, etc., in order to combine known disasters and other information, carry out more scientific animal and habitat protection management, and help marine species research. Cheap watches for Men
Categories: